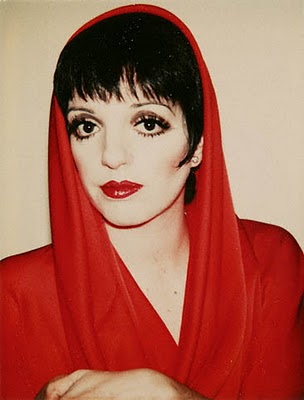 12 Mar

Signature Style

Do you ever have so many thoughts going at once you have to say them out loud to see the connection.  I was thinking of CHANEL, Liza Minnelli (her birthday is today, btw) Missoni, Jeremy Scott and my friend Laurie.  How diverse is that?  I figured out that what all these people and brands have in common is that they have a very signature style.

A signature look is a spectacular thing.  Think of Coca Cola bottles or McDonalds arches.  When you see them, you know immediately.  The wardrobe of someone with a signature style is just as specific.  Do you ever see something and think "that reminds me of ____"?  If so, you have seen the concept realized.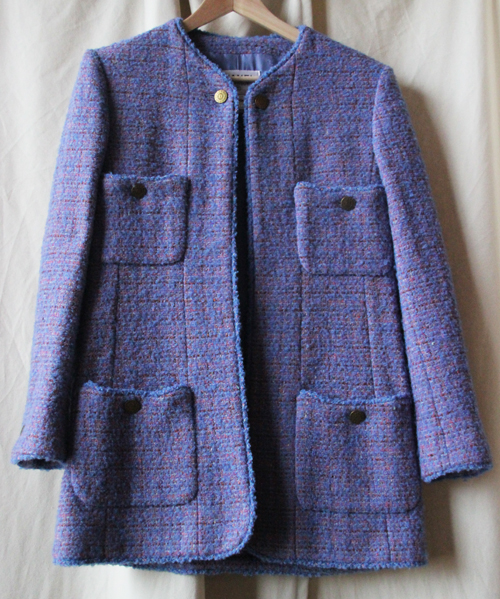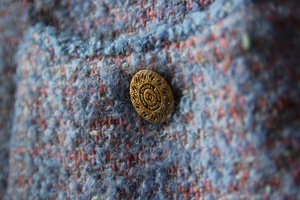 Chanel has a very signature look: tweed, cardigan jackets and gorgeous buttons are the starting points. We could also talk about impeccable tailoring and beautiful color and….well the list can go on and on.  The brand's consistency owes a large part to this heritage and style.  A Chanel jacket  a decade old is still easily identifiable because of these traits.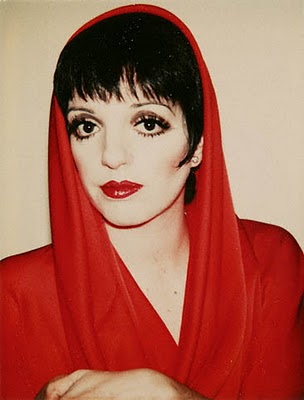 Liza totally has a signature look. Easy, sexy,  and Studio 54.  I recall once reading that Liza has remade some of the clothes and costumes designed for her in the 1970s to wear now.  She found a look that pulls together everything she loves about fashion and her career and wears it like a badge of individuality.
Missoni, well, is the very example of a signature look.  Other people try to copy Missoni but you can see the real thing from across the room. The sophisticated use of color, the riotous joyous pattern.  Remember the computers crashing at Target?  A Missoni look alike didn't cause that to happen!
Jeremy Scott still exists outside the radar of many people, but with his designs for Moschino, prepare to introduce yourself!  His witty take on fashion and fun comes through loud and clear in every piece he creates. His first collection for Moschino referenced McDonalds, Hersheys, the Simpsons and Budweiser, but every piece had the tongue in chic of Moschino and the pop culture reference of Jeremy Scott.  Believe me, you will know it when you see it.  Oh, if you see a french fry phone cover for a galaxy, call me.  Better yet, just pick it up and I'll pay you back!
My friend Laurie has a very signature style as well.  Impeccable taste with an ability to match patterns, she loves to wear an oversized jacket with a skirt or dress, in fact, she always likes to layer pieces together usually with different patterns or colors.  I would describe her taste as very evolved and very European.  Her pieces just seem as though they belong together on her, even though they are from different designers and different seasons.  (Laurie's birthday is in March as well, btw)
What is your signature style?  Are you married to a particular brand?  Do you love cardigans (I do), or is your look a little more unique.  The great thing about vintage is that you can find your one of a kind look.  A Chanel jacket from spring 1998 still identifies as Chanel, however, the advantage is that there aren't 4 hanging in every boutique across the nation.  The same holds true with all of the people mentioned.  Liza's pieces are from the 70's but still are current and cool for her. Missoni's Florentine stitch, Jeremy Scott's sense of whimsy, and Laurie's pattern mixing…vintage still applies, it still makes these looks even more one of a kind .  Playing with vintage, it is easy to see that the best style is as one of a kind as the pieces you are working with.
Yves Saint Laurent said it best, "Fashion fades…style is eternal.".