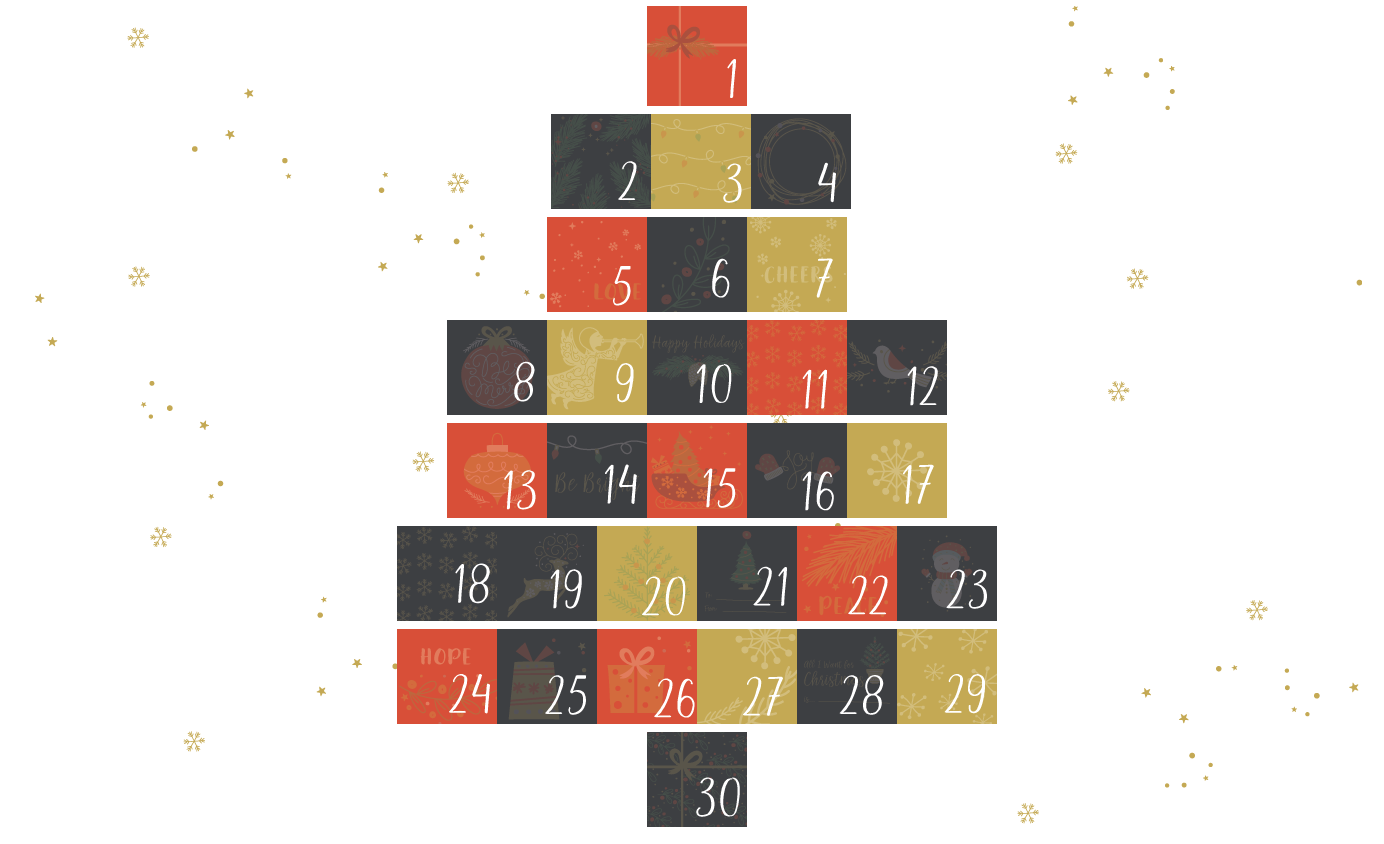 01 Nov

Enjoy a piece of Kentucky Cream Candy at Mona Williams

Today is the first day of our Advent calendar counting down to Advent.

The Danish love Advent calendars, and since we love Danish culture and fashion we thought we should start the tradition.  When I was growing up we always had an advent calendar, they almost always came from Childcraft Encyclopedia with a Christmas around the world book focusing on a country and their traditions.  Each day Jarrod and I would take turns opening the little windows to see what was behind them  SO much fun

I initially had thought of doing the traditional Advent calendar in December, but realized that I wanted to give tips and fun things to celebrate the season and so you needed the information sooner, so…the countdown to the countdown was born.  

Each day there will be something new, there will be a few things that relate to the store,  of course, maybe a discount or something that goes on sale for the day, but there will be so many other things; giveaways, tips on how to celebrate the season, some of my favorite traditions, and all sorts of wonderful little holiday ideas to make the season bright.  

So, for Today, the first day, if you come into Mona Williams, we would love to offer you a piece of Kentucky Cream Candy from Ruth Hunt.  

We always had this candy at Christmas when I was growing up, and until I moved here, I didn't realize it was regional.  I ordered it my first Christmas at the store, and I am very proud that it has become a tradition for many people in the Twin Cities as well.

And actually, because it is the first day, lets sneak in a little extra treat.  Many little ghosts and goblins were out gathering candy last night and there may be some chocolate stains happening in the next few days.  It is really pretty easy, just soak the stain for about 10 minutes, work in a laundry stain bar, scrub with a brush, and then launder.  If you soak the fabric first, it allows the soap to get into the fibers and take out the stain, so it is a crucial step.  If you have any issues, feel free to call me at the store and we can talk it through!  

Happy first day of Advent to Advent!